Hope everyone is having a sunny and rejuvenating weekend! Just wanted to let everyone know that our wonderful blog friend Michaela is hosting a giveaway of one of our neon rope bracelets. If you win, you get to pick any color you choose!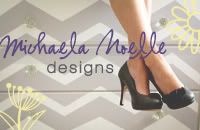 Head over to Michaela's blog, take a look around, and enter the giveaway
Giveaway is open until Monday night, May 7th.